The Well House Collection is housed at Well House Manor, which is a private residence, owned by historian Lisa Ellis and her husband Graham. There is plenty of off-road parking, and access is all flat level.
Drive an electric car? Why not visit the museum, enjoy a cup of coffee and top up your car? Podpoint installed in January 2019; type 2 tethered.
Vistors are welcome by appointment. We've taken to inventorying trying catch up on all the cataloging of various items that have recently been acquired, either by loan from others, or purchase by ourselves. If you have been before you'll note we've moved the collection to a larger room.
EMAIL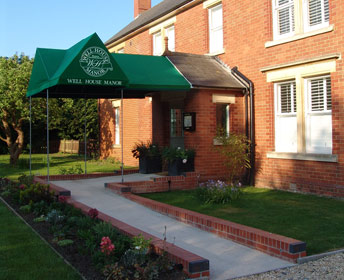 Or, if you prefer, email your enquiry to Historian
Lisa Ellis
, including as much information as you know.